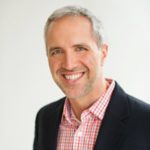 Better Leaders Better School's guest Erich Kurschat is the founder of Harmony Insights, an HR coaching and consulting business focused on helping companies build and grow teams that value diverse communication, personality, and leadership styles.  A seasoned corporate HR professional and dynamic DiSC assessment instructor, Erich has partnered internationally with thousands of business leaders to get the most out of themselves and their teams.  He facilitates group workshops and 1-on-1 coaching that are at once both highly interactive and deeply introspective.
I met Erich Kurschat through a friend. We dig deep into conversations because I am fascinated by the idea of how to make deep connections with people ... especially as a new principal at a fantastic school.
​
Erich Kurschat Highlights
In this episode you will learn:
How to go farther in your conversations
The coach vs the disciplinarian
What is meaningful work?
Why do people do what they do?
How to build even greater diversity
How the DISC assessment can build better schools
Resources
Connect with Erich Kurschat
Did you enjoy today's show with Erich Kurschat? If you did, then I'd be honored if you shared on social media and left a comment below.
​Listen to More Podcasts Here!
Show Sponsors
What Great Educators Do Differently
This conference hosts professional learning and networking events for educators serving in teaching and leadership roles. The next WGEDD conference is October 14 and 15 in beautiful Kansas City, MO. The conference is a two-day eventsfeaturing world class learning and presenters such as Todd Whitaker, Pernille Ripp, George Couros, Kenneth Williams, Tom Murray, Joe Sanfelippo, Angela Maiers, LaVonna Roth, Garnet Hillman, Shannon McClintock Miller, and Erin Klein to name a few.
KickUp: KickUp is a professional learning data analytics company that provides an easy-to-use platform to help school leaders optimize their PD resources and efforts by:
Soliciting and synthesizing teacher input on PD needs
Creating an intuitive, simple dashboard of needs so leaders can take immediate and informed action to support teachers
Measuring and reporting on the impact of those efforts over time
Schools, districts, and charter networks leverage KickUp's platform and consultative support to synthesize data so that all stakeholders--administrators, coaches, and teachers--can monitor progress, identify meaningful professional learning actions, and demonstrate and share impact.