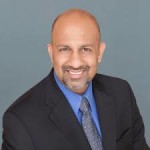 Better Leaders Better Schools guest
Dr. Neil Gupta
  graduated from Miami University and began his teaching career at Ashland High School, Ohio.  While teaching math, he obtained a Masters Degree in Curriculum and Instruction from Ashland University and then pursued a doctoral degree from Ashland University in Educational Leadership.  While conducting his doctoral work, he worked as an Assistant Principal at Ashland High School for one year.  Afterwards, he served as the Director of Secondary Curriculum for Ashland City Schools while completing his doctoral work.
After six years, Dr. Gupta moved to New Albany, Ohio and served as Director of Curriculum of Teaching and Learning for two years at New Albany School District.  With his deep level of understanding on how assessments drive instruction, he then became the Director of Assessment and Programming for New Albany Plain Local School District for one year.
Beginning, July 1, 2015, Dr. Gupta became the Director of Secondary Education for Worthington City Schools.  He is fortunate to serve in a district with a vision and focus to provide opportunities for students in the areas of the arts, STEM, and international perspectives.
Dr. Neil Gupta has served on a number of local and state committees, including the Ohio Improvement Process State Committee and Ohio Board of Regents STEM Committee.  He currently serve as the President of the Ohio Association of Secondary School Administrators Association and is a member of the Ohio Educator Leader Cadre.  Dr. Gupta is a member of the National Association of Secondary School Principals and works with Student Achievement Partners.  He has presented at many state and national conferences, such as the Ohio Association of Secondary School Administrators Association, Ohio Leadership Cadre specializing in state assessments, the national PARCC Education Leader Cadre.
Dr. Gupta has a passion for Principal leadership and coaching leaders using effective strategies and tools, such as design thinking and organizational management.
Become a Patron
BECOME A PATRON OF THE SHOW FOR AS LITTLE AS $1/MONTH
In this episode you will learn:
The power of connecting via social media to grow your PLN
Why waiting is sometimes the best choice
The importance of adding white space to your calendar
Why you need accountability
How to get clear on goals
The mistake of working outside the community
Improve parent engagement by going where they are
The value in honoring everyone in the district
Resources
Twitter chats:
#leadupchat Saturdays from 8:30-9:30am CST
#OHEDchat 8:00 pm CST
Subscribe, Rate, and Review
text PHRASES to 33444 or click the link above.
Do you need accountability?
Text BETTERMASTERMIND to 33444
Daniel wants to work with you and help you accelerate your leadership development and increase your impact.
Show Sponsors
Reclaiming the classroom by Trenton Goble.  The school software solution to identify levels of understanding, target students for intervention, and improve learning and instruction.
Did you enjoy today's podcast with 
Dr. Neil Gupta
?  If you did, then I'd be honored if you shared via social media.