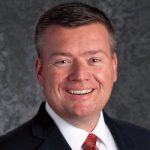 Dr. Bill Ziegler is an award winning School Leader, author, and speaker.  He has been recognized as the 2016 Pennsylvania Principal of the Year and the 2015 National Association of Secondary School Principals Digital Principal Award Winner.  He is the co-author of Future Focused Leaders – Relate, Innovate, and Invigorate for Real Educational Change.

 Bill Ziegler serves as a High School Principal and has close to 20 years of experience as a School Leader.
Bill Ziegler Show Highlights
How to make a difference in a community
Investing in students' lives and providing hope
Are you willing to do whatever it takes for students to be successful?
Care for students no matter what
Relate. Innovate. Invigorate.
Developing a culture of risk taking
Providing the resources for a high-innovation environment
Are you visible in the school?
Get away from the minutia of school leadership
Increase student voice and choice (e.g. student forum)
Did you enjoy today's show with Bill Ziegler? If you did, then please share on social media and leave a comment below!
Show Sponsors
School Spirit Vending: Hassle-free, year-round fundraising for your school. With School Spirit Vending, we do all the work, you just cash the check.
SSV is also giving away the Top 10 School Fundraising Ideas for 2017. Download the guide here.