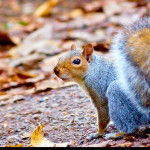 Am I Available for New Opportunities?
Do you love Mondays or dread them?  Mondays should be like a sunrise for school leaders.  They represent a new day and a new week.  Mondays present a blank page in which administrators can be available for new opportunities.
What is your priority for the day, week, month, or year?  Can you even answer that question?  When a leader lacks a laser sharp focus she takes herself out of the game spending time on the un-essential and as a result, is not available for new opportunities.
Almost everything about a school leader's job makes it nearly impossible to stay focused, yet what  takes organizations from Good to Great is a hyper-focused leader – a leader with a laser sharp focus.  Jim Collins would agree with me.
There will always be new trends and shiny objects.  Social media, smart devices, email and an always connected society does not make it easy for the school leader to retain laser sharp focus on what's really important.  If you don't prioritize your day, week, or life, then someone or something else will!
Look a squirrel!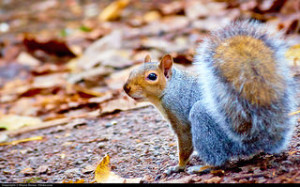 How to Prioritize Your Day
So what is your laser sharp focus today?
One resource that has tremendously helped me develop a laser sharp focus is called the 5 Minute Journal.
Not only does it help me develop a laser sharp focus, but it also helps me cultivate an attitude of gratitude.  The 5 minute journal is broken down into a few parts:
gratitude
priorities
affirmation
reflection
revision
At most you make a list of 3 things (e.g. that would make your day great).  That is why it's called the 5 minute journal.
Check out 5 minute journal now!
As a result of spending time with the 5 minute journal, I answer the question, "How to prioritize your day" and therefore open myself up to be available for new experiences since I am not drowning in work or the un-essential tasks of each day.
Laser Sharp Focus and time management drive results.  This is a passion of mine and something I am awesome at executing.  I will write about this topic a lot on this blog and I'm interested in how my guests on the Better Leaders Better Schools podcast will answer a question on priorities and boundaries.
Skype: betterleadersbetterschools
Twitter / Facebook / Google+ / Linkedin
Email: daniel@betterleadersbetterschools.com
I teach leadership skills through a data-driven and emotionally healthy approach that gets others to perform their best.
Did you enjoy this post?
If you enjoyed this post on Available for New Opportunities, then I would be honored if you shared it on social media.
"Squirrel" by Moyan Brenn licensed by CC 2.0