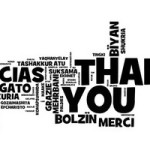 Change Your Attitude Change Your Life
The popularity of gratitude activities
A recent post of mine was very well received.  It was titled "Change Your Attitude Change Your Life."  You can read it here.
This was a popular post because it gave practical steps on cultivating a positive attitude.
One strong call to action was for school leaders to take the 365 Day Thank You Challenge (write a thank you note a day to your employees).  This was met by a tremendous response and I'm going to check in with individuals that emailed me that they were "All in" for the challenge.
Those people are interested in developing characteristics of effective leaders!
Since that post "Change Your Attitude Change Your Life" was so popular I knew I should find and discuss some attitude of gratitude quotes as well.
Attitude of Gratitude Quotes
59 words of gratitude that can help change your attitude change your life …
I found a few articles on attitude of gratitude quotes.  My favorite two posts are here and here.  From these two posts I chose my 10 favorite famous quotes about gratitude.  If you found value in these quotes or know someone that would benefit from an encouraging word than please consider sharing on social media!
I really enjoy the following attitude of gratitude quotes because they illustrate the importance of mindset and execution when developing a positive attitude.
1) "I would maintain that thanks are the highest form of thought; and that gratitude is happiness doubled by wonder." G.K. Chesterton
2) "As we express our gratitude, we must never forget that the highest appreciation is not to utter words but to live by them." John F. Kennedy
3) "Gratitude is a currency that we can mint for ourselves, and spend without fear of bankruptcy." Fred De Witt Van Amburgh
4) "When I started counting my blessings, my whole life turned around." Willie Nelson
5) "Silent gratitude isn't very much to anyone." Gertrude Stein
6) "Things turn out best for people who make the best of the way things turn out." John Wooden
7) "Gratitude is riches.  Complaint is poverty." Doris Day
8) "This a wonderful day. I've never seen this one before." Maya Angelou
9) "In ordinary life, we hardly realize that we receive a great deal more than we give, and that it is only with gratitude that life becomes rich." Dietrich Bonhoeffer
10) "Gratitude and attitude are not challenges; they are choices." Robert Braathe
Click to Tweet these Attitude of Gratitude Quotes!
Attitude is Everything
Two challenges …
1) The easy challenge.
Choose an attitude of gratitude quote from above.
Save it on your screen saver, post it on a wall or your computer monitor, maybe even get it framed in a large font …
Recite the quote each day.  Reflect on when you implemented the quote during the day or when you chose not to live the quote out …
If you are wondering how to change your attitude, this is one way.  Make it a part of your lifestyle.  Think about the quote and live it!
2) The hard challenge.
Join me in the 365 Day Thank You Note Challenge.  Let me know you're "All in" via email or Twitter.
If you want to enjoy the benefits of a positive mindset, then you must live it.  Execution is what separates the good leaders from the great.
You can start executing these leadership skills and characteristics right now!
Skype: betterleadersbetterschools
Twitter / Facebook / Google+ / Linkedin / Snapchat
Email:daniel@betterleadersbetterschools.com
I teach leadership skills through a data-driven and emotionally healthy approach that gets others to perform their best.
Did you enjoy this post?
If you enjoyed the post Attitude of Gratitude Quotes, then I would be honored if you commented and shared on social media.
P.S. I wrote a short eBook highlighting what I learned from the WCA Global Leadership Summit.
"thank you note for every language" by woodleywonderworks licensed via CC 2.0