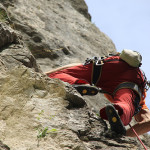 The Willow Global Leadership Report 2015
One-pager leadership lessons from 13 world-class leaders
Recently I attended the Willow Global Leadership Summit.  It is hands down the best leadership conference I have ever participated in and I go every year.  In fact, I schedule my summer plans around this conference I find it so impactful.
This year was no different; I learned leadership lessons from each speaker and I am fired up to schedule some time into my calendar to dream and think about which of the lessons I can implement in my school.
Have you ever left a conference totally fired up … maybe even bursting with excitement and ideas you want to pilot at your school to improve it?
I've written a few posts about the Summit before.
You can read the top 5 reasons you should attend here.
You can see the top 10 books I've read as a result of going to the Willow Global Leadership Summit here.
The Willow Global Leadership Summit occurs the first week of August each year.  In case you missed the Summit, you can still get all the world-class leadership lessons from me.
I took a crazy amount of notes and I am writing a report for each of the speakers.  My goal is to distill the powerful leadership insights into one-pagers for each speaker and add some commentary, questions, or next steps to each one-pager.
If that sounds interesting to you, then I strongly encourage you to grab your copy here.
Below are a list of speakers and the content found in each session (and in my report).
Bill Hybels: 8 critical functions of a leader
Jim Collins: 7 questions beyond good to great
Ed Catmull: Leadership lessons from Pixar
Adam Grant: Givers, takers, and matchers.
Brené Brown: Rising strong
Sally Crawcheck: Why diversity matters
Albert Tate: "Out of the way" leadership
… and that is just Day One speakers … Day Two included 6 more speakers that spoke on topics such as:
service
feedback
rookie smarts
taking care of yourself (as a leader)
and more!
Again, if you missed the conference and still want the leadership lessons then grab my report!
Finally, I'd like to give Sam Adeyemi a big shout out for his talk on "Crushing the Power Chasm."  Today's post is inspired by his talk (and my notes).  This is a sample of a little of what you will find in the Willow Global Leadership Report 2015.
What is your definition of success?
There is no "I" in Team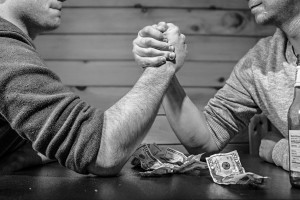 What would you include in your definition of success?
notorierty
wealth
power
material possessions
title / position
house(s)
OR would you find the definition of success in
your legacy
quality time with family
time away from work
impact in community
service to others
I don't know that these lists have to be mutually exclusive when discussing your definition of success.  I think that is possible to be a service-oriented leader while still wanting to do well financially.
However, it's when these lists are separated that leaders get in trouble.
According to Sam Adeyemi,"The object of leadership for many leaders is their own success, but the object of true leaders is the success of their followers."
He also states, "You will not find the definition of success until you serve the people currently under your leadership."
[Tweet "According to Sam Adeyemi, "You will not find the definition of success until you serve the people currently under your leadership." #leadership #blbs #gls15″]
It is clear where Sam is coming from … service is the greatest goal of true leaders according to his definition of success, but is service a part of your leadership vocabulary?
Would your staff, students, and community describe you as a service-oriented leader?
Or maybe you disagree … is it possible to be a truly great leader and not be service oriented?
Sam Adeyemi also shared in his talk 3 questions that every leader should ask.  These questions help leaders develop a service-oriented approach or help an already service-oriented approach grow depth.
If you'd like access to these questions and the rest of the leadership lessons I learned at the Willow Global Leadership Summit then I highly suggest you grab my report!
The problem with organization hierarchy
Lessons learned from the Willow Global Leadership Summit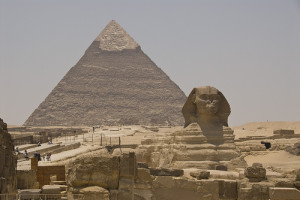 Sam Adeyemi is the Senior Pastor at the Daystar Christian Centre in Nigeria.
By the way … the Summit is a place where pastors humble themselves to learn from business leaders and vice versa.  I share that because Sam uses some stories from the Bible to illustrate his point about crushing organizational hierarchy.
For example he shares the story found in John 8:1-11 where a group of men "caught" a woman in the act of adultery (where was the man?  how was it only a woman?).  The men brought the adulterous woman to Jesus to see her put to death and see how he would react.
Some context may help here … during the time this story took place women were second-class citizens and devalued compared to men.  The consequence for adultery was death by stoning.
Jesus crushed the organizational hierarchy found in this ancient society by pointing out that all the men had equal sin when compared to the woman (some scholars believe he wrote their sins in the dust at their feet).
As a result, Jesus offered a stone to any man that was blameless.  Each man left knowing that he had no right to cast a stone at the adulterous woman.
Jesus' actions in this story raised the status of women and men as equals – a foreign concept in ancient times.
Jesus also crushed organizational hierarchy when dealing with children.  The idea of children being "seen, but not heard" was a common concept in Jesus' culture.
In Luke 18:15-17 a story is shared that people wanted to bring children to Jesus for a blessing.  His own disciples would chastise these people and drive them and their children away (as was the ancient custom).  Again, Jesus acted counter-culturally and asked the children to always be brought to him.
In fact, he went one step further to crush organizational hierarchy by claiming that the Kingdom of God belonged to children and that those who wished to enter it should have a child-like spirit.
These two short stories show that true leaders crush power chasms and create organizations of empowered and equal individuals.
How much more would be accomplished in your organization if everyone was seen as equals and could talk / interact with each other as such?
What would happen if a junior member in your organization (with incredible ideas) had access to a senior member to share those ideas … to drive innovation and create momentum moving forward?
3 reasons to crush organizational hierarchy
Organizational hierarchy creates distance and learned helplessness.  Does everyone come to you, the leader, for answers or permission to do what is right … what makes sense?
Organizational hierarchy can leave individuals with low-self esteem and a fear to challenge poor ideas of the "leaders."
Organizational hierarchy creates a permission-oriented culture.  Employees lack initiative and innovation is either stagnant or absent.  How long will your organization survive if this is the current state?  You will soon be obsolete.
Did you enjoy this post?
If you enjoyed the post 3 Reasons Leaders Should Crush Organizational Hierarchy, then I would be honored if you commented and shared on social media.
Skype: betterleadersbetterschools
Twitter / Facebook / Google+ / Linkedin / Snapchat
Email:daniel@betterleadersbetterschools.com
I help school leaders Create a Winning Culture, Focus on the Essential, and Lead with Courage and Integrity.
P.S. I wrote a short eBook highlighting what I learned from this year's WCA Global Leadership Summit.
"Climbing" by Christian Bortes licensed via CC 2.0
"untitled" by Ryan McGuire licensed via CC0
"The Great Pyramid and Sphinx, Egypt by S J Pinkney licensed via CC2.0