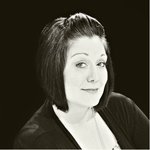 Rebecca Lewis-Pankratz fights poverty. She has walked with dozens of families as they made it completely out of poverty. Rebecca sees poverty as the main driver for most social problems. So let's get people out of poverty! She works with kids, parents, educators and communities to do just that! Trauma-informed and restorative justice principles are the tool belt. Changed mindsets become the toolbox and relationships are the playground for taking this age old dilemma and turning it into a winnable game.

Rebecca Lewis-Pankratz Show Highlights:
What are we missing and what can we do better?

Tips on being a more flexible leader

The to-do list will always be there and how to deal with that

How Rebecca leverages community to push through roadblocks

Rebecca's remarkable story of escaping poverty

The power of disarming and empowering

Middle class strategies don't work for at risk kids.

Parents living in poverty and educators want the same thing

"How do we solve this together?" philosophy

Creating welcoming environments for all

How to crush parent – teacher conferences
"We need you to tell us how to solve it"
-Rebecca Lewis-Pankratz
Rebecca Lewis-Pankratz Resources:
Rebecca Lewis-Pankratz Contact Info
Did you enjoy today's show with Rebecca Lewis-Pankratz ? If you did, then please share on social media and leave a comment below!
SHOW SPONSORS:
Organized Binder is an evidence-based RTI2 Tier 1 universal level solution

Focuses on improving executive functioning and non-cognitive skills

Is in direct alignment with the Universal Design for Learning (UDL) framework

Is an integral component for ensuring Least Restrictive Environments (LRE)
You can learn more and improve your student's success at https://organizedbinder.com/
Copyright © 2018 Better Leaders Better Schools
​​​​Enter your text here...