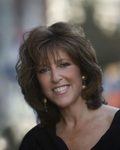 Patty Alper is a board member of both the Network for Teaching Entrepreneurship (NFTE) and US2020, the White House initiative to build mentorship in STEM careers. Drawn from her 15 years of mentoring inner-city high-school students, her proven Project Based Mentorship model provides an intuitive and scalable way to transform education inside high schools, community colleges, universities, and after-school programs. She is also the author of the new book TEACH TO WORK: How a Mentor, a Mentee, and a Project Can Close the Skills Gap in America (Taylor & Francis; 2017).

Patty Alper Show Highlights
The perceptions of the skills gap
What can be done with the skills gap?
Whose responsibility is it?
What is this new culture of innovation?
Can corporations align better with schools?
What would a partnership look like?
Google's culture of innovation
How can we best prepare kids for the future?
Examples of projects that students have completed
Where to find mentors
Did you enjoy today's show with Patty Alper? If you did, then please share on social media and leave a comment below!
Show Sponsors
Organized Binder is an evidence-based RTI2 Tier 1 universal level solution
Focuses on improving executive functioning and noncognitive skills
Is in direct alignment with the Universal Design for Learning (UDL) framework
Is an integral component for ensuring Least Restrictive Environments (LRE)
You can learn more and improve your student's success at https://organizedbinder.com/
Hassle-free, year-round fundraising for your school. With School Spirit Vending, we do all the work, you just cash the check
Increase school spirit with custom stickers for your school and raise funds at the same time -no upfront costs, no volunteers, no selling
Sick of the same old ways of raising money for your school? Let School Spirit Vending's hassle-free, year-round fundraising program supplement the other fundraisers you're already doing.
SSV is also giving away the Top 10 School Fundraising Ideas for 2018. Download the guide here.