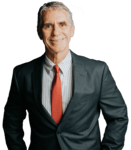 Phillip Carson, the Director of Pharmacy services for Priority Care and President of Carson Natural Health, LLC is a Pharmacist who thinks outside the box of traditional medicine. He believes in helping people find natural alternatives and integrative medicine solutions to their health problems.  He is committed to leading people to finding the root cause of their health problems and not just treating the symptoms. Phillip is passionate about encouraging and teaching people how to live more balanced, healthier and vibrant lives.  He believes in equipping people with the knowledge to make the right choices for optimal health.

Phillip Carson originally starred on Episode 44
Phillip Carson Show Highlights
How to live a balanced life as a leader
The warning signs are there … don't ignore them
Keys to better sleep
NEWSSSS (Nutrition, Exercise, Water, Sleep, Supplements, Soul, and Spirit)
Phil's Mastermind is the reason he wrote a book
Functional medicine and getting to the root of a problem
Evaluating wellness centers
"The purpose of life is not to be happy, it's to be useful, honorable, passionate, to have made some difference that you have lived and lived well."
-Ralph Waldo Emerson
Did you enjoy today's show with Phillip Carson? If you did, then please share on social media and leave a comment below!
Show Sponsors
Organized Binder is an evidence-based RTI2 Tier 1 universal level solution
Focuses on improving executive functioning and noncognitive skills
Is in direct alignment with the Universal Design for Learning (UDL) framework
Is an integral component for ensuring Least Restrictive Environments (LRE)
You can learn more and improve your student's success at https://organizedbinder.com/
Hassle-free, year-round fundraising for your school. With School Spirit Vending, we do all the work, you just cash the check
Increase school spirit with custom stickers for your school and raise funds at the same time -no upfront costs, no volunteers, no selling
Sick of the same old ways of raising money for your school? Let School Spirit Vending's hassle-free, year-round fundraising program supplement the other fundraisers you're already doing.
SSV is also giving away the Top 10 School Fundraising Ideas for 2018. Download the guide here.