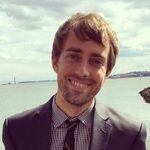 TeachFX
 uses machine learning to superpower teachers' work by providing them with automated feedback on the discussions that are happening in their classrooms.
TeachFX was founded by 
Jamie Poskin
, a former English and math teacher, tech entrepreneur, experimental theater director, and a recent graduate of Stanford's MBA and MA in Education programs. 

Jamie Poskin Show Highlights
The origin story of TeachFX
Jamie was never observed (EVER) in a classroom
How TeachFX provides automated feedback on the discussions happening in classrooms
People drive products; people should drive schools too
Maybe you should apply "Experimental theater" to school leadership
How TeachFX helps teachers reflect 
"Being Men and Women for Others" type of leadership
How do you facilitate learning as a leader?
What Jamie has learned from bad hires
Use micro-projects to hire staff
Design questions that don't have right answers
Did you enjoy today's show with Jamie Poskin? If you did, then please share on social media and leave a comment below!
Show Sponsors
•Hassle-free, year-round fundraising for your school. With School Spirit Vending, we do all the work, you just cash the check
•Increase school spirit with custom stickers for your school and raise funds at the same time -no upfront costs, no volunteers, no selling
•Sick of the same old ways of raising money for your school? Let School Spirit Vending's hassle-free, year-round fundraising program supplement the other fundraisers you're already doing.
•SSV is also giving away the Top 10 School Fundraising Ideas for 2018. Download the guide here.