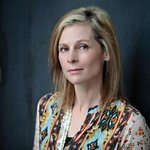 Jennifer Fraser obtained her PhD in Comparative Literature from the University of Toronto. A passionate educator for over twenty years, Jennifer's interests and publications revolve around transition, empathy and the harm done by educator bullying.
The last five years of research, writing and publishing have led Jennifer to recognize: We are in the midst of a scientific revolution, set in motion by fMRI and MRI technological advances, that allow us to non-invasively examine our brains and more importantly, the brains of children. 

Jennifer Fraser is fascinated by the power of mindfulness and empathy—confirmed by neuroscientific research—to transform school leadership in the 21st century.
Jen Fraser Show Highlights
What do you do when teachers bully students?
School has gotten into a strange dynamic
We need to flip the leadership model
What happens when a kid's brain is flooded with cortisol
The Happiness Advantage
Are you taking care of kids? That's more important than your content!
Empathy facilitation training
Bullying neural pathways are a real problem
"Be the teacher you needed as a kid" – Dr. Clark
John David Mann Resources
Did you enjoy today's show with Jen Fraser? If you did, then please share on social media and leave a comment below!
Show Sponsors
•Hassle-free, year-round fundraising for your school. With School Spirit Vending, we do all the work, you just cash the check
•Increase school spirit with custom stickers for your school and raise funds at the same time -no upfront costs, no volunteers, no selling
•Sick of the same old ways of raising money for your school? Let School Spirit Vending's hassle-free, year-round fundraising program supplement the other fundraisers you're already doing.
•SSV is also giving away the Top 10 School Fundraising Ideas for 2018. Download the guide here.