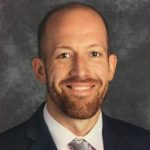 Matthew Arend is an Elementary Principal (KN-5) in Plano ISD in Plano, TX. As the principal of #SiglerNation or Sigler Elementary, Matthew models servant leadership through working side by side with teachers, never asking anyone to do something he is not willing to do himself. It is through this intentional approach that relationships are cultivated leading to transformed learning experiences across the campus for students.

Matthew Arend Show Highlights
How he makes time for fitness and how it impacts his leadership
The story of #SiglerNation
How using social media to tell the school's story has attracted high-quality applicants
Push yourself to present and connect at conferences
Are you noticing and celebrating the amazing contribution your staff makes each day?
CASA (Creating And Supporting Amigos)
Build a mini golf course for Open House
You don't have to be the expert at everything and you don't have to do it yourself
Teach empathy to students
Great people first, all the time
Did you enjoy today's show with Matthew Arend? If you did, then please share on social media and leave a comment below!
Show Sponsors
School Spirit Vending: Hassle-free, year-round fundraising for your school. With School Spirit Vending, we do all the work, you just cash the check.
SSV is also giving away the Top 10 School Fundraising Ideas for 2017. Download the guide here.