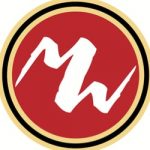 Mighty Writers was founded in 2009 by Tim Whitaker with the mission to teach kids to think clearly and write with clarity. The organization offers free programs for students from elementary through high school at centers in four diverse Philadelphia neighborhoods, including one bilingual location for Spanish-speaking students.

Mighty Writers offers daily afterschool academies, long- and short-term writing classes nights and weekends, teen scholar programs, mentorships, College Prep courses and college essay writing classes. In addition to their four main Philadelphia locations, they hold "On the Road" sessions at other locations across the city. Over 300 of the city's best creative minds (writers, teachers, journalists, etc.) teach and mentor some 2,000 kids at Mighty Writers annually.
President Obama's Committee on the Arts and Humanities named Mighty Writers "one of the 50 top nonprofits" in the nation and the Philadelphia 76ers honored Mighty Writers as a "Hometown Hero" in 2014. NBCUniversal named Mighty Writers a "21st Century Solution Winner" in 2016.
Founder and executive director Tim Whitaker began his career teaching fifth and sixth grade in Philadelphia before becoming a writer and editor. He was the editor of Philadelphia Weekly (1994-2008), and previously the editor of PhillySport and Pittsburgh magazines. Whitaker was a head writer at NBC Radio and has written for The New York Times, Washington Post and Philadelphia Inquirer. He is also the author of "Crash: The Life and Times of Dick Allen."
Tim Whitaker Show Highlights
Tim's love for writing
Why Tim chose to leave journalism and start Mighty Writers
How Tim inspires students to write
The definition of thinking clearly
Don't underestimate street smarts of your kids
Are you the smartest one in the room (you don't have to be)
Did you enjoy today's show with Tim Whitaker? If you did, then please share on social media and leave a comment below!
Show Sponsors
School Spirit Vending: Hassle-free, year-round fundraising for your school. With School Spirit Vending, we do all the work, you just cash the check.
SSV is also giving away the Top 10 School Fundraising Ideas for 2017. Download the guide here.