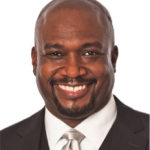 Better Leaders Better Schools guest Ken Williams has a message of motivation and success for your audience! His inspiring and engaging style will make your entire organization shift into high-gear. Collaboratively, professionally and personally!
For nearly two decades, Ken Williams has studied what makes achievers different. He knows what motivates them, what drives them, and what inspires them. Ken brings this critical and practical insight to your organization in a way that is timely, engaging and relevant.
As an nationally recognized speaker and trainer in team and individual peak performance strategies, Ken delivers his innovative, engaging and powerful  universal breakthrough principles to enthusiastic audiences around throughout the  US and Canada.
In this episode you will learn:
What kind of coach are you?
Importance of core purpose and shared mission
High ceilings / soft floors philosophy
The VELVET HAMMER!!!
Are you clear on why your school exists?
What do you seek to become as a school?
Get rid of buy-in and replace it with ____________.
Why planning time is sacred
Where to get PLC velcro (hint: it's not at Target!)
Become a Patron
BECOME A PATRON OF THE SHOW FOR AS LITTLE AS $1/MONTH
Resources
Starting a movement by Ken Williams & Tom Hierck
Crucial conversations by Patterson et. al
It's about time by Buffum and Mattos
Overcoming the achievement trap by Anthony Muhammad
In praise of American educators by Rick DuFour
Follow me and get behind the scenes access on SNAPCHAT!!!
Subscribe, Rate, and Review
DID YOU LIKE THE SHOW?  iTunes SUBSCRIBE HERE!
SHOW SOME LOVE: PLEASE LEAVE A 5-STAR RATING AND REVIEW
Freebies
Grad your FREE 15 Phrases of Effective School Leaders
text PHRASES to 33444 or click the link above.
Do you need accountability?
Text BETTERMASTERMIND to 33444
Daniel wants to work with you and help you accelerate your leadership development and increase your impact.
Show Sponsors
Reclaiming the classroom by Trenton Goble.  The school software solution to identify levels of understanding, target students for intervention, and improve learning and instruction.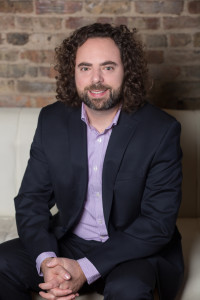 Skype: betterleadersbetterschools
Twitter / Facebook / Google+ / Linkedin / Snapchat
Email: daniel@betterleadersbetterschools.com
I help school leaders create winning cultures, focus on the essential, and lead with courage and integrity.
Did you enjoy this podcast?
If you enjoyed this podcast with Ken Williams, then I would be honored if you shared it on social media.
P.S. I wrote a short eBook highlighting what I learned from this year's WCA Global Leadership Summit.
Amazon links found in this post are affiliate links. I want you to know that I will make around a 4% commission if you choose to buy any book found in this post. Even though I make a small commission, it does not increase the price to you at all. If you purchase any book, then allow me to thank you. I'll put the money right back into the cost of producing this blog and podcast.