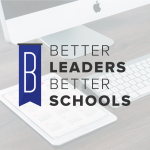 Better Leaders Better Schools Guest LaVonna Roth is the founder of Ignite Your S.H.I.N.E.™ is a movement to fire up those in your organization, school or district to create a place where we cherish and value… everyone! We are so pumped (and want you to be, too) about creating environments where every person wants to be actively present, know they are valued, are bursting with confidence (not ego) and ready to illuminate the world with their gifts!  This is your time to be a part of something bigger than you. It's a time where we brighten the world by focusing on the positive attributes, strengths and qualities rather than focusing on the negatives. Let's find where people's strengths are, then foster and flourish them in a way that compares to nothing  else.
It's more than just a movement though… it's about creating a place around you where productivity, engagement and FUN is at its peak.  Everyone involved wants to be there and believes in this dynamic model that organizations can embed in their everyday practices and culture.  Are you ready for this mind-blowing shift?
In this episode you will learn:
how to build confidence in kids and staff
why it's important to focus on strengths
how to ignite your S.H.I.N.E.
how to create cultures where people feel cherished and valued
why it's necessary to learn how to let go …
why leadership isn't about power
people want to support you and how to capitalize on that
how to own who you are
Become a Patron
BECOME A PATRON OF THE SHOW FOR AS LITTLE AS $1/MONTH
Resources:
Subscribe, Rate, and Review
text PHRASES to 33444 or click the link above.
Do you need accountability?
Text BETTERMASTERMIND to 33444
Daniel wants to work with you and help you accelerate your leadership development and increase your impact.
Show Sponsors
Reclaiming the classroom by Trenton Goble.  The school software solution to identify levels of understanding, target students for intervention, and improve learning and instruction.