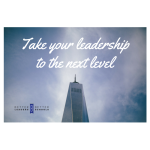 Better Leaders Better Schools Episode 24 is a special episode brought to you by Dan and Iby.  The guys discuss Tips 16-18 from the hugely successful "
200 Tips for Effective School Leaders
."
In this episode you will learn:
the importance of networking
how to find a mentor currently doing what you want to be doing
the difference between a tribe and a mastermind
why you should join a mastermind today
give to give mentality
Daniel's experience in masterminds
how masterminds help you accomplish goals
the role of masterminds in education
would you rather research for 72 hours or get the same answer in 1 hour?
why you must attend conferences
ILT strategy
Resources
Subscribe, Rate, and Review
text PHRASES to 33444 or click the link above.
Do you need accountability?
Text BETTERMASTERMIND to 33444
Daniel wants to work with you and help you accelerate your leadership development and increase your impact.
Become a Patron
BECOME A PATRON OF THE SHOW FOR AS LITTLE AS $1/MONTH
Show Sponsors
Reclaiming the classroom by Trenton Goble.  The school software solution to identify levels of understanding, target students for intervention, and improve learning and instruction.